Welcome, Plano West Wolves!
---
There are many ways to get involved in our PTSA. We currently hold our regular membership meetings seven times during the academic year rotating morning, afternoon, and evening times.
Please see the PTSA calendar for more information.
The interest form for the upcoming
2023-2024 PWSH PTSA Board is now open!
Please share your interest with us.
For a quick review of our Board Positions, please review the list at Board & Chairs
---
Plano West Senior High holds a special event for incoming students from Shepton HS and Jasper HS. It is an exciting evening that allows parents and students to learn about our great Plano West Senior High School. There will be lots of information regarding clubs, classes, etc.
---
PWSH DECA Club is looking for volunteers for judging
PWSH DECA club is needing volunteers to help their DECA Club students by finding 5 judges to judge in the DECA Competition which is a requirement for the student's contest.
Date: January 24
Location: Irving Convention Center
Time: 8 a.m.-2 p.m.
DECA Club Advisor: Shiletha Snoddy | shiletha.snoddy@pisd.edu
Class Phone Number: 469-752-9890
---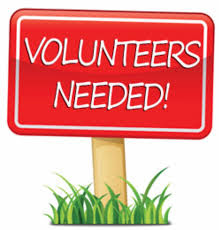 We are in need of volunteers!!
Wolf Den PTSA is looking for volunteers to help with Senior Night Live for the Class of 2023!
The "Senior Night Live – 2023" is an event immediately after the Senior Prom. The Wolf Den PTSA has rented the PinStack location for our exclusive use for the event which will be held on April 16th from 12am to 4am. We will offer unlimited entertainment, prizes, scholarships, food and soft drinks in an alcohol and drug free, safe environment for every senior, and their guest. Seniors Do NOT need to attend the prom in order to attend "Senior Night Live – 2023".
If you are interested to volunteer and serve on this committee, please contact Brandi Stevens at 469.781.6299 or brandistevens76@yahoo.com. You don't have to be the parent of a senior to be part of this committee, junior parents are welcome too!
---
---
Plano

ISD Education Foundation & SKI

Plano
(Supporting Kids In

Plano

)
SKI Plano (Supporting Kids in Plano) will be held on Saturday, February 4th, 2023 (Tickets on sale late Dec./early Jan.)
The Plano ISD Education Foundation raises funds outside of traditional State & Federal funding to support PISD programs such as: AVID, Competitive Robotics, Fifth Grade Camp, Health Sciences Academy, Grants to Educators, CORE Store, and many more.
Without Education Foundation Funding, many of these student and district support programs would not exist.
As the Plano ISD Education Foundation's largest fundraiser, the dollars raised at SKI Plano will help us continue to make a lasting impact on PISD students and educators throughout the entire district.
It is our hope that you will join us at the event, or contribute as an auction donor, sponsor, or volunteer. (Donation and sponsorship forms available soon.)
To donate, sponsor or volunteer, please contact Tiffany Daykin-Armijo tmdaykin@gmail.com
---
NTX Teachers on the Rise Nominations
North Texas Teachers on the Rise is a non-profit organization affiliated with Market Street and Mrs Baird's that helps celebrate great teachers through community nominations. If you know of teacher(s) that are super awesome, please use the nominating form below. Awards are given monthly! Nomination form: https://woobox.com/w3ebgh/
---
The Dave Ramsey Online Program
Our Wolf Den PTSA was able to secure a sponsor for The Dave Ramsey – Foundations in Personal Finance for all our students! We send a huge thank you to the Army National Guard!
All Junior and Senior students can create an account and do the lessons online and at their own pace.
To create an account-
Books (English & Spanish versions) can be purchased for $10 if students would like to have a physical book. Please email Donna Bauer at Schooltolife@wolfdenptsa.org and the books will be ordered at the same time. Spanish subtitles are also available on the videos.
This FREE online program will be available from December 12, 2022 – September 1, 2023.
You will need to download and/or print any info you'd like to keep for future reference. It's not guaranteed that we'll get this donation again next year.
---
---
---
---
---
---
---
Attention, Volunteers!
All volunteers must submit a Plano ISD Volunteer Application each year through the Plano ISD volunteer registration system. Be sure to select "Plano West" as your school of choice.
---

---
---
Copy Volunteers Needed
COPY VOLUNTEERS are needed to make copies for teachers and staff in the front office. This is a great way to get to know the school and help out in a tangible way. If you are available to give an hour or so to help in the copy room, please email copy@wolfdenptsa.org or sign up HERE. Days and times are flexible!
Please note that you must first complete the volunteer application and background check at plano.voly.org before you are able to sign up for a slot. THANK YOU FOR YOUR HELP!
---
Graduation 2023
2023 Academy HS Graduation
Date: Thursday, June 1, 2023
Location: Eisemann Center, Hill Performance Hall
2351 Performance Drive
Richardson, TX 75082
Time: 2:00 PM
Tickets & Admission:
Seating will be general admission. All guests over the age of two years old will be required to have a ticket for entry. Each Academy High School graduate will receive 10 tickets for guests.
2023 Senior High Graduations
Date: Saturday, June 3, 2023
Location:
Ford Center at The Star in Frisco
9 Cowboys Way
Frisco, TX 75034
Times:
9:30 AM: Plano West Senior High School
2:30 PM: Plano East Senior High School
7:30 PM: Plano Senior High School
Tickets & Admission:
Seating will be general admission. All guests over the age of two years old will be required to have a ticket for entry. Each graduate will receive 8 tickets for guests.
---
.
Congratulations!
The Plano West PTSA is happy to congratulate the Plano West Reflections contest winners. National PTA's Reflections program provides opportunities for recognition and access to the arts which boost student confidence and success in the arts and in life. This year's contest theme was "Show Your Voice"
Literature:
Award of Excellence – Rishabh Narayan "The Road of Life"
Music Composition:
Award of Excellence – Charli Matinfar "Understanding"
Visual Arts:
Award of Excellence – Allison Zhang "Thoughts and Prayers"
Award of Excellence - Eesha Gundam "This is Me"
Honorable Mention – Isabella Ran "Jai Guru Deva"
Award of Excellence entries advanced to Council level judging currently in progress. The results should be out soon. Congratulations and Good Luck!
Contact Us
Plano West Senior High
5601 West Parker Road
Plano, TX 75093
(469) 752-9600
---------------------------------------
Laura White, President
president@wolfdenptsa.org
Contact PTSA Board
Upcoming Events
Wednesday, February 8
Monday, February 13
Monday, February 20
Wednesday, March 1
Thursday, March 2
Monday, March 6
Tuesday, March 7
Wednesday, March 8
Thursday, March 9
Friday, March 10
Monday, March 13
Wednesday, April 5
Thursday, April 6
Friday, April 7
Monday, April 10
Saturday, April 15
Sunday, April 16
Monday, April 24
Tuesday, April 25
Full PTSA Calendar
Subscribe to Calendar